This weekend is going to be quite busy.
Some plans include...
Homework (I am feeling a little overwhelmed :()
HOPEFULLY picking up my
wedding dress
!!!!! (from
Stillwater
) I got a call yesterday saying it was in...and I am SO anxious to get it!!!!!!
A couples Valentines Dinner at
Edinbrook
Church
Snow golfing
...yes it is what it sounds like :) (pictures to come?)
It is a little sad, but my prince and I will not really be celebrating Valentines Day until Tuesday. Our weekend is very full, and Monday I have class from 1:00 to 9:30 ( yucky ).
However, in honor of LOVE I want to share this song "How Sweet it is". I think this is going to be our recessional at our wedding! :) I love this version by Jimmy
Needham
!
Have a great weekend and Valentines Day! Remember, "We love because He first loved us." :)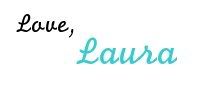 Photobucket">